October: Bugatti Show and Tell Evening
Robin gave a talk about the history of the incredible and very unusual Bugatti 100P, which was designed in 1938 as an air speed record breaking plane and which was almost finished before WW2 interrupted construction – but which never actually flew. The original aircraft has survived and is on static display in the Oshkosh museum. With TWO Bugatti straight-8 engines driving counter-rotating props, aerodynamic experts who have studied the design have said that had the plane actually flown in the 1939 air race it would not only have broken the speed record for piston engined aircraft, that record would probably still stand today. Over the last four years a small enthusiast team in Tulsa, Oklahoma led by amateur pilot Scotty Wilson has built a replica which actually flew for the first time a couple of weeks ago. See their Facebook page and website for details.
Model and builder: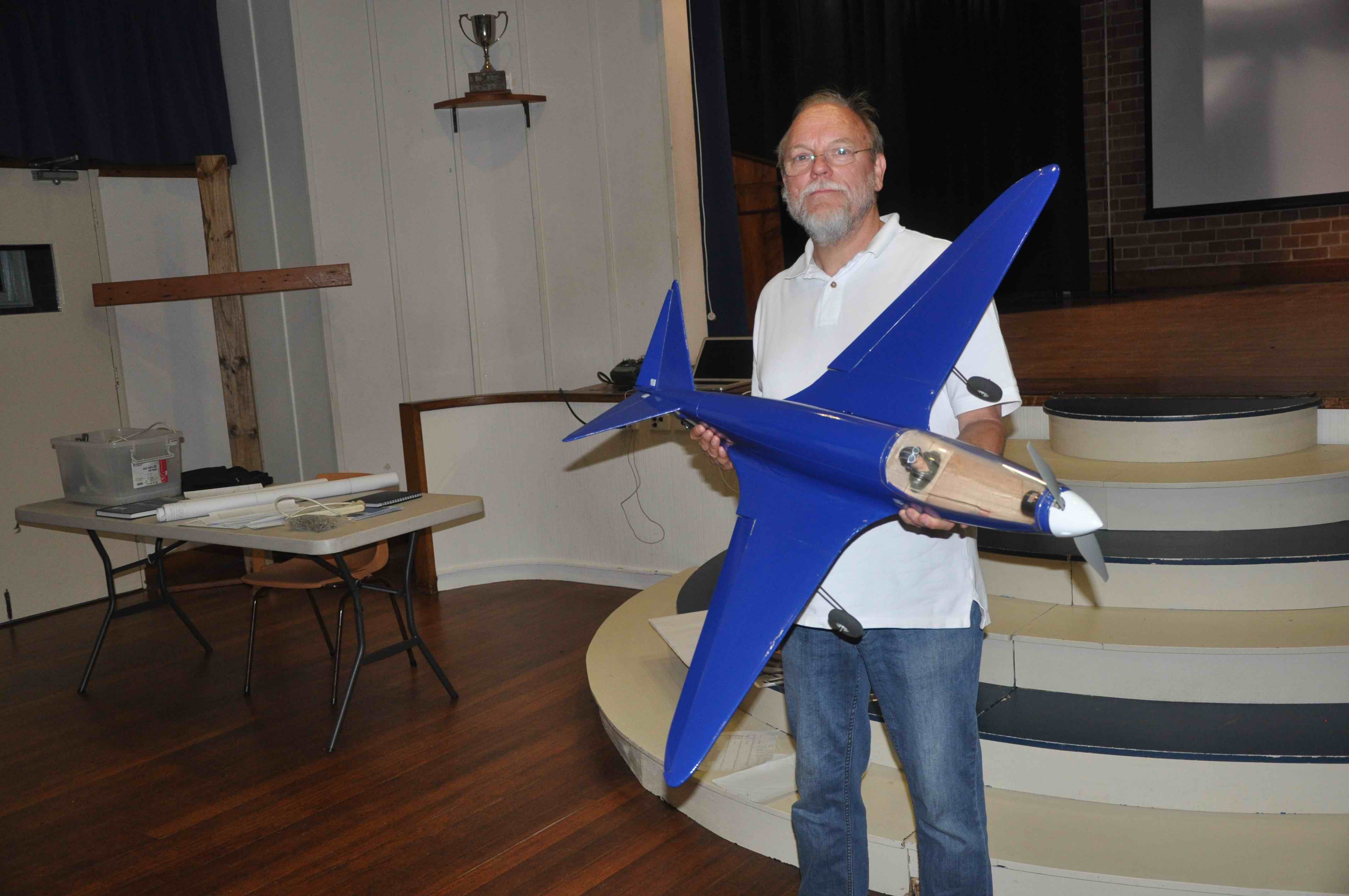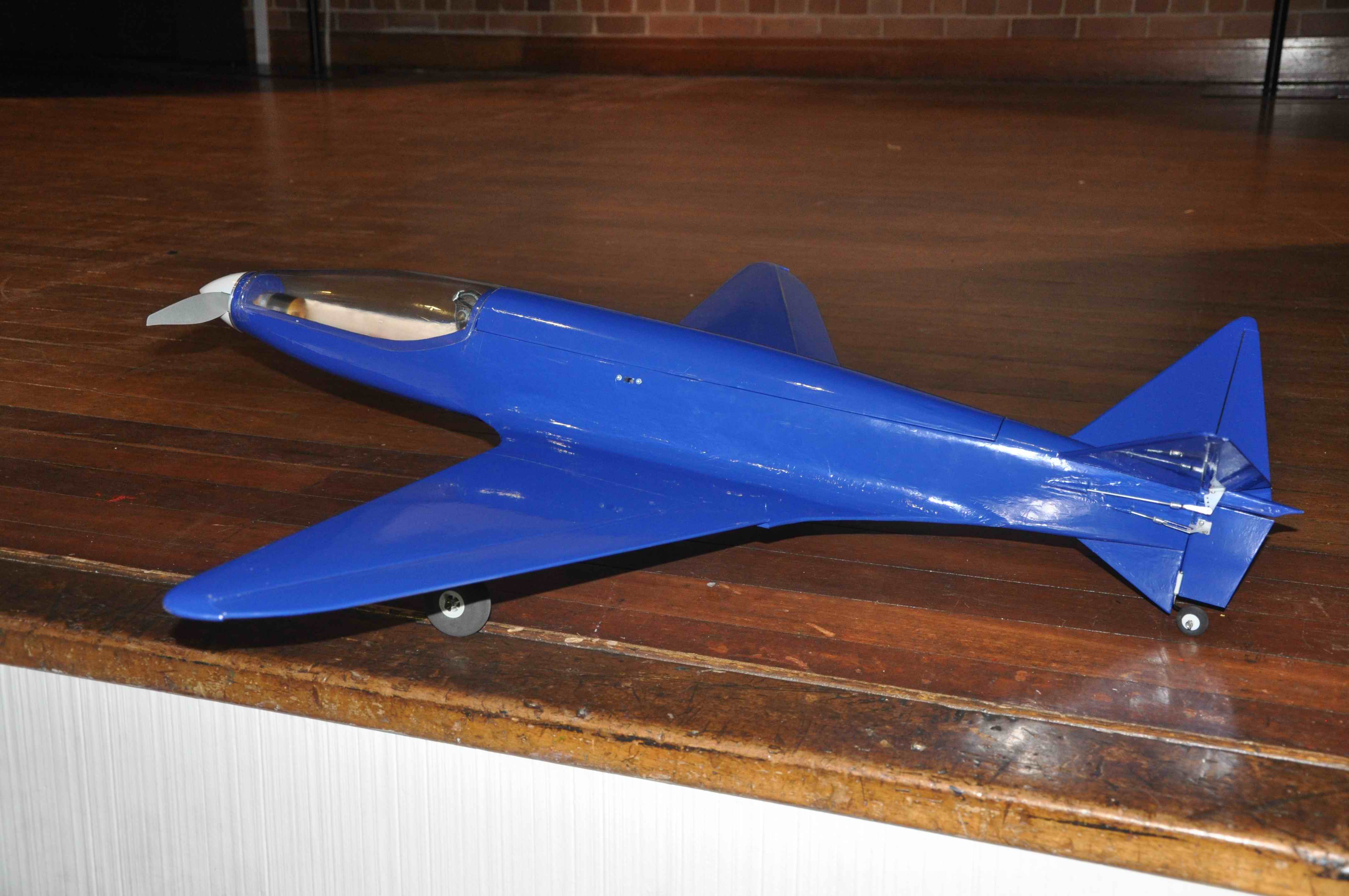 The day of the maiden flight – not entirely successful. Minor repairs and modifications needed. Another flight soon.