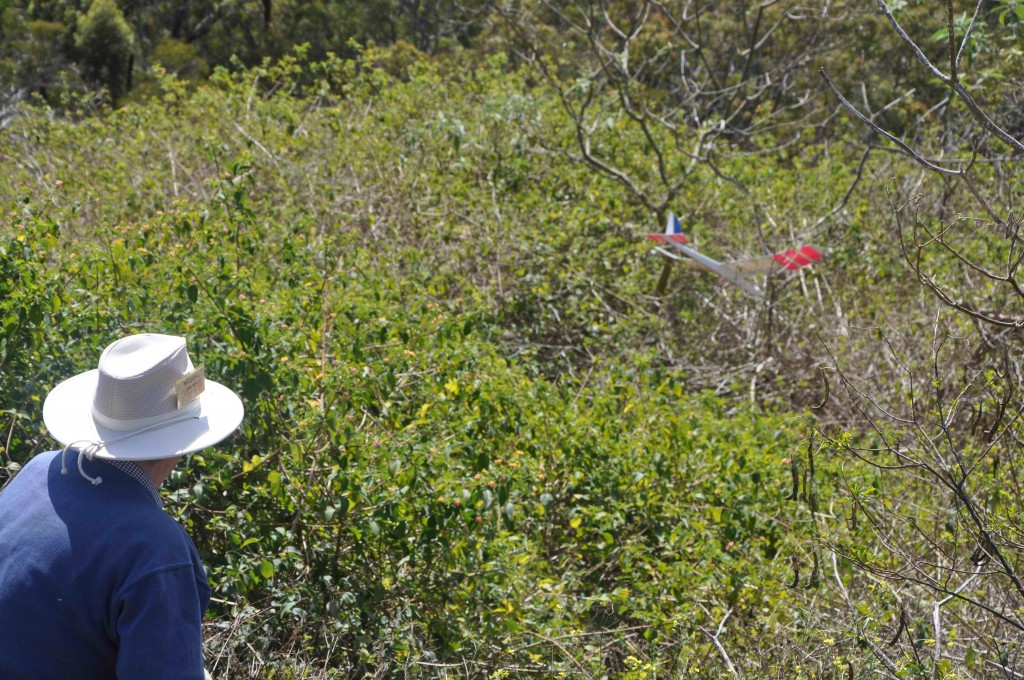 It's an unfortunate fact of life that we will all lose a model in the bush from time to time. If the worst happens, please take the usual bushwalking precautions and note the following:
Watch carefully where the aircraft went. Many people now have phones that can take a compass bearing.
Tell someone where you are going and take a buddy with you. Lots of people will be happy to help.
Leave your mobile phone number with someone else at the field and take a note of their number.
In summer, take some water. Note there is now a bubbler at the bike park.
In summer, keep an eye out for snakes. They are usually harmless carpet pythons, but you never know.
Ask for advice if it goes into the lantana on the steep slope to the south east.
If you can't find it, ask the secretary to send an email to club members, as someone is usually happy to do an aerial reconnaissance with the club's drone-mounted video camera or assist with another bush walk.